Welcome to Marie Merritt Fine Art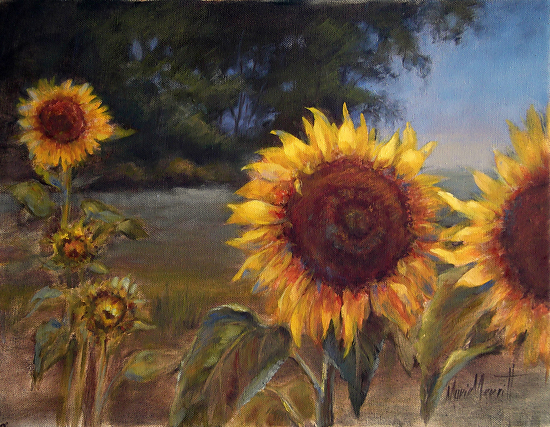 "Sunflowers Too" original oil painting by Marie Merritt
Sunflowers in bloom brighten any day. This painting is featured at the Art Market Gallery on Gay Street in Knoxville, Tennessee.
Prints and notecards are available of all works.
"Marie's expressive paintings evoke a sense of timelessness and mystery. Her sensitive handling of the subjects portray a deep connection to them."
View the video of my art that Chad Goodman produced. http://www.youtube.com/watch?v=CWA_etFtDHg